---
Kimuraya is a traditional Japanese sweet manufacturer established in 1882. Kimuraya is well known for its red bean wafer cakes, "Zourokumochi". We started from a branch bakery  of Ginza Kimuraya, in Tokyo.
We then introduced red bean wafer cakes to celebrate the formation of Sakura City in 1954, and we are now recognized as a traditional Japanese sweet manufacturer in Sakura City and the surrounding area.
---
ZOUROKUMOCHI  -  Red bean wafer cakes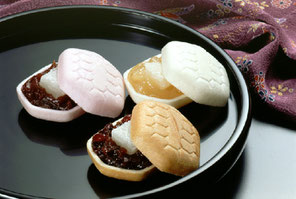 Zourokumochi is a red bean wafer cake  with chewy  sweet rice in the middle.
The wafer on the outside is designed like tortoise . There are three flavours.Grounded red bean, red bean paste, and white bean paste.
Zourokumochi was sold in commenmoration of Sakura cities formation by the mergers of six towns and villages in 1954.
The Tortoise design on the sweets was made to give  the sweets good luck.
Cherry Blossom Sweets are  steamed buns  filled with cherry blossom paste.This flling  made from white beans paste and cherry blossom leaves.
These are only made in spring.
HAGASANE - White chocolate rice cracker sandwich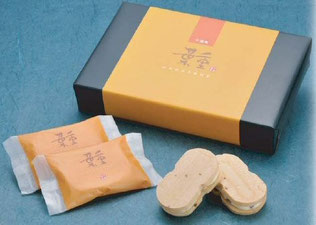 HAGASANE is white chocolate with raisins and peanuts in a rice craker sandwich. Peanuts are  special local product of Chiba prefecture, therefore we only use chiba harvested peanuts.
HAGASANE was created through the partnership of 4 Chiba confectionery companies. We share  the recipe to create a consistant taste and look.
These go well with coffee.
---
* We apologize as these are not available overseas shipping.
---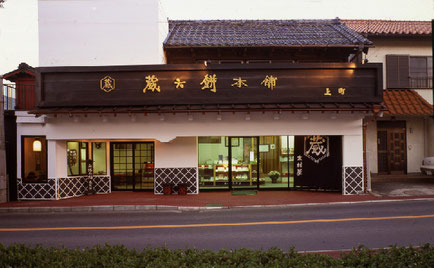 蔵六餅本舗 木村屋 
ZOUROKUMOCHI KIMURAYA 

222-1 Shinmachi,Sakura City,
Chiba Prefecture , Japan
PHONE: + 81-43-484-0021
STORE HOURS 9:00~18:00
Closed on  Wednesdays & January 1st
Old Architecture & Tea
      (KURA)
KURA is  a traditional Japanese warehouse.
Our warehouse was built in the Edo-period.
Beautiful antique Japanese plates,dolls,and decorative objects are on  display in the our warehouse .
You can also enjoy   green tea and  traditional Japanese  sweets when we visit us.
Fee:\500 (includes tea & sweet) 10:00~16:00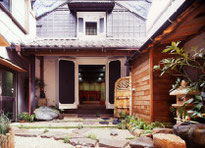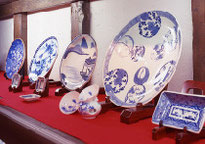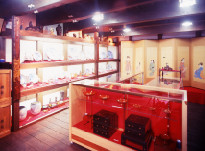 ---